Thank you for another fabulous CXO Mixer! Yesterday was the evening of our November CTO Mixer, held at the spacious Factual Offices located in Los Angeles.
In case you needed another to regularly attend our monthly CXO Mixer, please enjoy our recap of yesterday evening!
TOPIC & AGENDA

Over 70 attendees gathered this month for the November mixer, and we felt it was time to experiment with a new format, so, instead of going with our traditional panel of speakers from all from one background, we wanted to mix things up a bit by inviting C-Level unpanelists with a variety of backgrounds, to ask each other questions.
The topic of discussion was Big Data, Data Science & Machine Learning, and if you're a CXO Mixer regular you know that no topic is off limits. The evening began with snacks, drinks, and mingling. Once the crowd was warmed up, Diamond's own Joe Devon, and unmoderator of the evening kicked things off with a word from our sponsors, then dove right into the meaty big data Q&A.
UNMODERATOR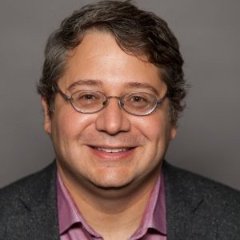 Joe Devon




Founding Partner
DIAMOND
Joe Devon is a serial entrepreneur, including founding roles in Diamond, Television Four, Global Accessibility Awareness Day (GAAD) & LA Media Lab. Joe has over 20 years of development experience in high profile projects spanning Digital Media, Search Engines, Performance Management; for Internet backbone providers, Investment Banks, Telcos, Big Pharma & Big Media.
In addition to starting several companies, Joe serves/d on the boards of leading development industry conferences (Zendcon, Semtech), Cross Campus, LAX Chamber of Commerce & Empowertech and helped pioneer the local tech community in LA with many events and meetups.
UNPANELISTS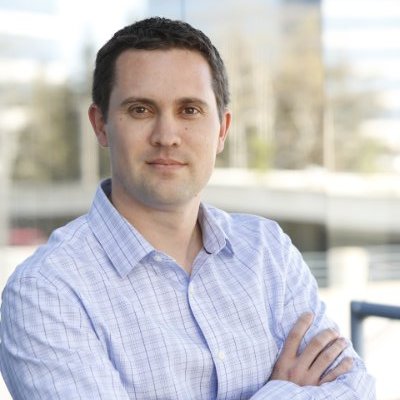 An expert in Big Data and analytics, an accomplished entrepreneur, and a successful executive for such Fortune 500 companies as American Express and Sprint, Ian Swanson is at home in both startups and enterprise-level organizations. Swanson founded Sometrics, which launched the industry's first global virtual currency platform in 2008 and was acquired by American Express in 2011. That platform -- for which he earned a patent -- managed more than 3.3 trillion units of virtual currency and served an online audience of 250 million in more than 180 countries. Prior to Sometrics, Swanson worked for the secure chat and messaging startup, Userplane, which was subsequently acquired by AOL.
M-GO CTO Samir Ahmed oversees the company's technology strategy, including platform and application development, deployment, and user experience.
Formerly vice president of technology architecture at M-GO, Samir was responsible for end-to-end platform architecture ranging from UltraViolet integration and video encoding to backend services and client development. He developed the current M-GO platform from the ground up and collaborated with the engineering teams to build an extremely modular, flexible and robust open source platform.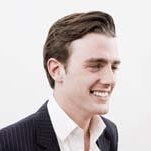 Hamish Brocklebank




CHIEF
Portent.io
Hamish Brocklebank is a serial entrepreneur who loves movies, loves data, loves putting the two together and making money from it - in short: #winning

Portent.io is a predictive analytics platform for the film industry. It predicts how much a film is likely to make (both theatrical & VOD), helps optimize your marketing campaign 100's of days pre-release, and provides realtime demographic/geographic/psychographic data insights as to who your marketing is resonating with.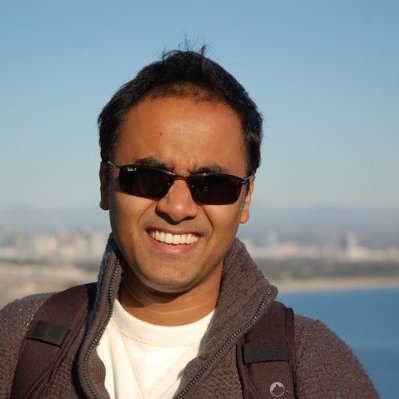 Kingshuk Chatterjee




CDO
MD Insider
Kingshuk is an Engineer, Entrepreneur and a Kaggler. He has built large scale distributed systems and platforms for several industry verticals – Plant Automation, Telecom, Retail, Healthcare, and Pharmaceutical. He has a degree in Electrical Engineering and passion for all things AI.
His current work involves machine learning, predictive analysis, data mining of extremely large healthcare data sets. He is particularly interested in Bayesian inference, Neural Nets and deep learning algorithms and their applications on large data sets.
Thanks to all the participants and attendees!

Never miss another CXO Mixer
Venue Sponsor

Sponsors

Stack Overflow Careers
gives employers access to Stack Overflow's 26 million monthly visitors, who come to the site as part of their daily work routine. In a market where software developers are notoriously hard to find and hire, we want to make sure employers like yourself have the ability to leverage the amazing developer community we have built. Whether you would use the platform yourself or pass it along to a counterpart in your recruiting department, we would love to help bring your company on board here at
Stack Overflow Careers
.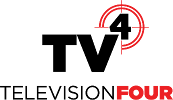 Interested in becoming a Sponsor of CXO Mixers?

We currently have sponsorship slots open If you would like to be part of this amazing event and show your support for the community.

Contact Caroline at caroline@dws.la
• Sponsorship Opportunities for Events
• Sponsored giveaways and contests

Want to hear about upcoming meetups?
Follow u

s

:
---
Always Free, Always Informative
Never miss another CXO Mixer