Yesterday was the evening of our December CTO Mixer, held at the spacious Verizon Offices located in Los Angeles.
In case you needed another to regularly attend our monthly CTO Mixer, please enjoy our recap of yesterday evening!
TOPIC & AGENDA
Over 40 attendees gathered this month for the December mixer, and the topic of discussion was Scaling, Caching, and CDNs, and if you're a CTO Mixer regular you know that no topic is off limits.
The evening began with snacks, drinks, and mingling. Once the crowd was warmed up, Diamond's own Joe Devon, and moderator of the evening kicked things off with a word from our sponsors, then dove right into the Q&A session.
MODERATOR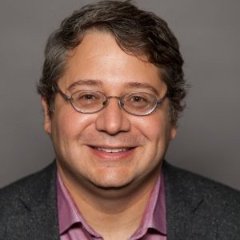 Joe Devon




Founding Partner
DIAMOND
Joe Devon is a serial entrepreneur, including founding roles in Diamond, Television Four, Global Accessibility Awareness Day (GAAD) & LA Media Lab. Joe has over 20 years of development experience in high profile projects spanning Digital Media, Search Engines, Performance Management; for Internet backbone providers, Investment Banks, Telcos, Big Pharma & Big Media.
In addition to starting several companies, Joe serves/d on the boards of leading development industry conferences (Zendcon, Semtech), Cross Campus, LAX Chamber of Commerce & Empowertech and helped pioneer the local tech community in LA with many events and meetups.
PANELISTS
Jonathan de Armas



Director, Architecture, Enterprise Media Frameworks
Fox Filmed Entertainment
Jonathan de Armas has more than 15 years of experience as a Programmer, Architect and Executive in various industries, particularly the Media and Entertainment businees. Jonathan has led many teams and been in the trenches many a time.
He is a member of the Society of Motion Picture and Television Engineers (SMPTE) and Academy of Television Arts and Sciences Interactive Media Peer Group.
Tin Zaw



Security Solutions Manager
Verizon Digital Media Services
Tin Zaw has about twenty years of experience in software engineering and computer security. He has worked as an engineer, architect and manager at companies such as Intuit, AT&T, Symantec and QUALCOMM as well as start-ups funded by the Sand Hill Road. He holds an MS in Computer Science and an MBA from University of Southern California.
John Weatherford


VP of Engineering
Telescope
As Vice President of Engineering, John Weatherford leads the engineering team responsible for delivering Telescope's Connect platform. He leverages his coding experience along with leadership skills to drive architecture and development at Telescope. In his 6 years with the company, John was responsible for developing the core architecture that still drives the largest live tv vote shows in the US. John's interest include Big Data Technologies, Stream Processing, Automation and Devops.
Omar Chanman


Director of Business Development
Cedexis
Omar Chanman has more than 9 years of experience in content acceleration and cloud consultation. He has worked with emerging start-ups to Fortune enterprises sourcing partner technologies and directly optimizing their architecture for maximum ROI at companies such as Amazon Web Services, Level 3 Communications, Verizon/Edgecast and Limelight Networks. He holds an BA in Business Law from Loyola Marymount University.

Founded in 2009, Cedexis optimizes web, mobile and OTT performance across clouds, datacenters and content delivery networks (CDNs) for companies that want to ensure 100% availability, cost optimization amongst infrastructure vendors, extend their reach to new global markets, and the best end user experience.
SPEAKER
Eyal Arazi


Product Marketing Manager
Verizon Digital Media Services
Eyal Arazi is an experienced product manager with 10 years of technology experience specializing in new product development, now completing an MBA at UCLA Anderson School of Management.
Thanks to all the participants and attendees!
Never miss another CTO Mixer
Venue Sponsor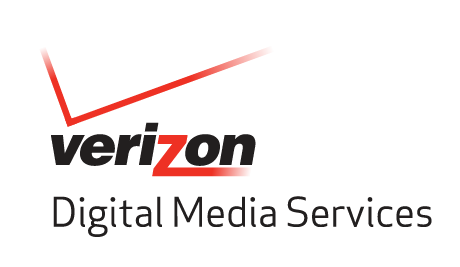 Sponsors

Stack Overflow Careers
gives employers access to Stack Overflow's 26 million monthly visitors, who come to the site as part of their daily work routine. In a market where software developers are notoriously hard to find and hire, we want to make sure employers like yourself have the ability to leverage the amazing developer community we have built. Whether you would use the platform yourself or pass it along to a counterpart in your recruiting department, we would love to help bring your company on board here at
Stack Overflow Careers
.

If you've experienced poor service, inconsistent candidate quality, inflexible business practices or any of the other shortcomings found in the slideshow on our home page, it's a clear sign you need a new hiring partner. One who values your business and puts your needs ahead of everything else. One like Crescent. As a full-service IT Solutions Company with an exemplary array of value-propositions, we're confident if you try Crescent once, you won't think twice about using us again.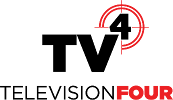 Interested in becoming a Sponsor of CTO Mixers?
We currently have sponsorship slots open If you would like to be part of this amazing event and show your support for the community.

Contact Caroline at caroline@dws.la
• Sponsorship Opportunities for Events
• Sponsored giveaways and contests

Want to hear about upcoming meetups?
Follow us:
---
Always Free, Always Informative
Never miss another CTO Mixer